FLOWER TO
THE PEOPLE
PREMIUM
INDOOR
FLOWER
Açaí cookies
Açaí Cookies is a sativa-dominant hybrid strain bred by Tiki Madman by crossing Banana Punch and Açaí Mints. Açaí Cookies flower is a light jade green with a frosty coating of white, crystallized trichomes and long, orange hairs. This strain features mostly berry flavors, fruit undertones, and a delicious cookies aftertaste, similar to a fruity cereal.
---
---
Aroma
Sweet · Berry · Fruity · Earthy
---
---
Flavor
Berry · Fruity · Cookies · Cereal
---
---
Effects
Energizing • Uplifting
• Happiness • Creativity
ABOUT THE FLOWER
Açaí Cookies delivers a happy, level-headed high with a mild, relaxing body buzz. Some users report feeling awake / alert / excited or slightly energetic with a mellow feel, but overall a smooth, clean high with the ability to focus and remain calm. Açaí Cookies is a perfect strain for any time of day.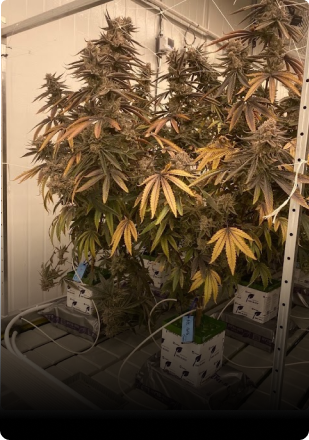 STRAIN DETAILS
BENEFITS
---
---
May help relieve symptoms of:
Pain • Stress • Mood Swings
GENETICS
Bannana Punch x Açaí Mints
---
---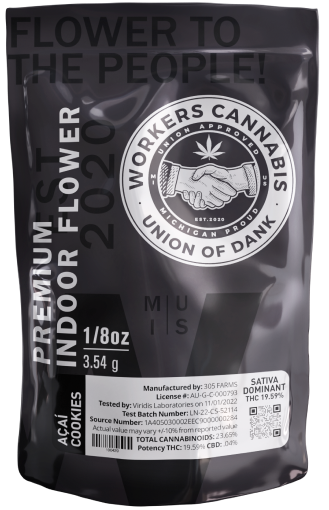 BENEFITS
May help relieve symptoms of:
Pain • Relief • Stress Relief
GENETICS
Bannana Punch x Açaí Mints